When you're in need of a spruce up, you can use our Station Locator Tool to find your nearest Shell station with car wash facilities.
For the most up to date information please contact your local station.
The Station Locator tool can be used for variety of searches e.g. facilities at your nearest Shell Service Station.
Open Shell Station Locator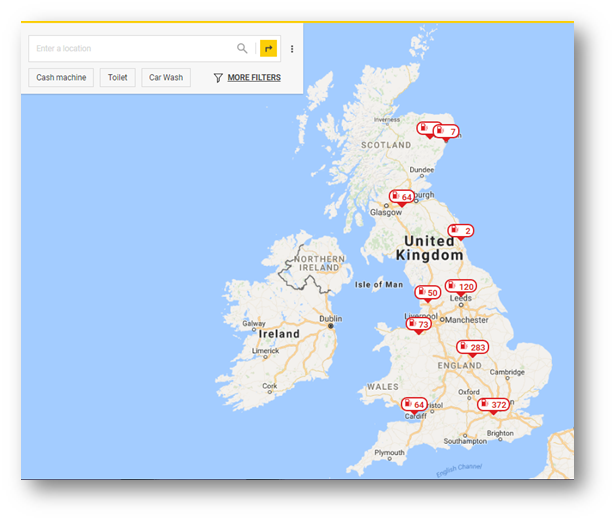 2. Type a location into the search box click the yellow enter (e.g. London Eye)
A list of the nearest Shell Service Stations will appear: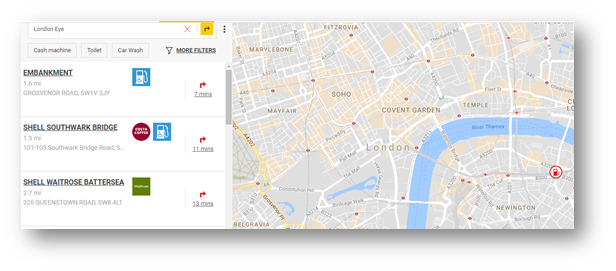 3. Choose filters below the search box for a more specific search – see cash machine, toilet, car wash.

When selected they turn yellow:

4.

can help you find a Shell Service Station with specific facilities to meet your needs.
If you are unable to find the information you require on the station locator, please contact the service station directly on the phone number or email address listed on their website. Alternatively, stations with car wash facilities will have clear signage advertising car wash facilities available.