We know that people lead very busy lives. Sometimes you don't need coffee, milk or groceries from our shop.  Sometimes you just want to Fill Up & Go.
Fill Up & Go is a speedy mobile payments service that is available at most Shell stations. Using the Fill Up & Go service within the Shell app you just simply: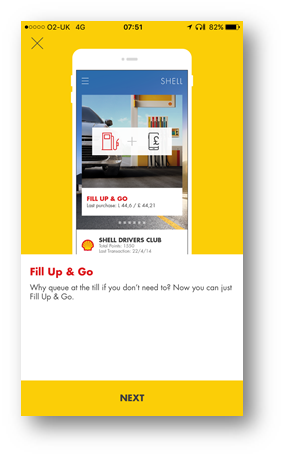 Enter and confirm the pump number from the comfort of your vehicle
Using Apple Pay, Android Pay or PayPal, select your payment of choice to pay for your fuel quickly without queuing up in store.
Then just Fill Up & Go. It really is as simple as that.
You can also link your Shell Drivers' Club loyalty card to ensure you earn your points.